29th July, 2022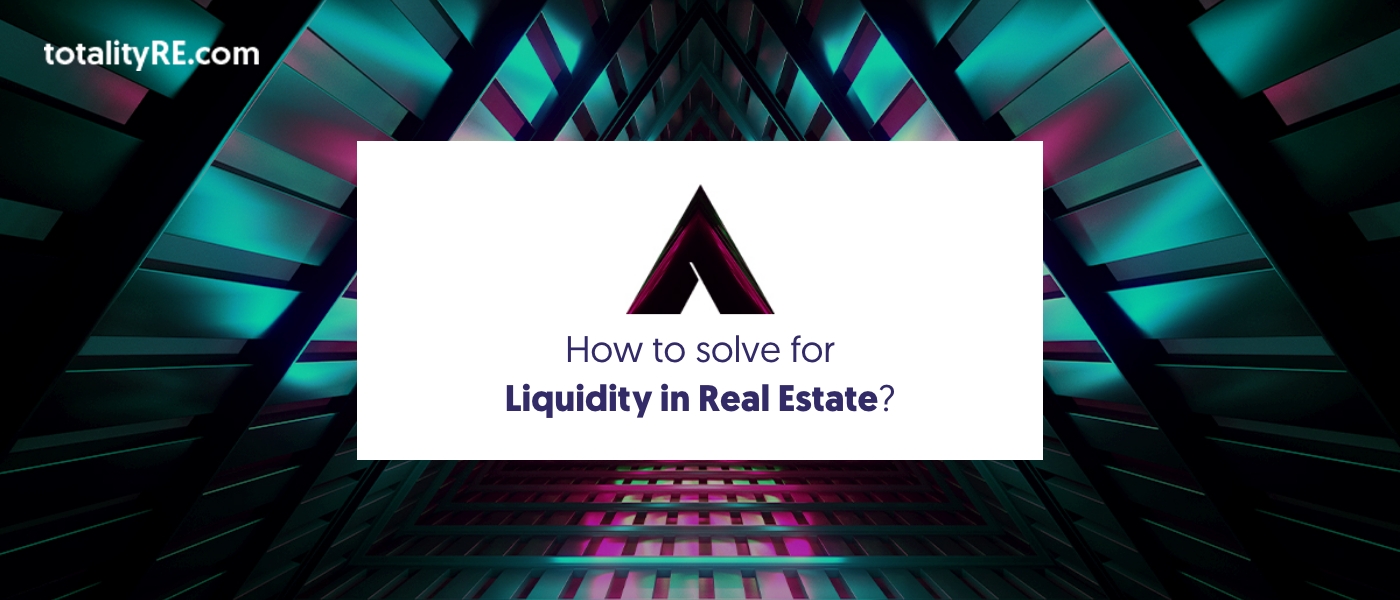 Real-Estate sales is evolving. Period.
The rules of engagement have changed. It's much more direct today than ever in the last decade. Developers, both old and new, want to position their brands as more approachable and aspirational at the same time. Connecting with customers over their interests and ambitions is the new trend in real-estate.
Albeit there are several contributors to this change but the biggest credit goes to social media and the smartphone era. The digital era has led to a complete transformation of the consumer behaviour amidst this constant scuffle between brands to get the tiniest scrape of attention. However, some RE brands took the early initiative and became the pioneers of this new movement.
The excitement around this transformation and the impending future of RE marketing is what made come up with the whole concept of "[UN]Marketing Real-Estate" series. The series is designed to bring out PoVs and opinions from the best and brightest in the industry to create more awareness. To kick things off, we invited Mr. Vyoma Pandit, Co-Founder, Flow Realty for our maiden episode. She along with her co-founder Mr. Arun Anand has done truly exceptional work in enhancing both the buying experience and the sales velocity for the developer community. Their journey has come with immense learning that everyone can use to adapt to this changing dynamic of real estate marketing.
The Origin Of Flow Realty
In Vyoma's words, Flow (Realty) is all about two things.
Helping developers mobilise their cash flow by amplifying sales.
Helping their best employees to attain the state of Flow.
The founder's collective professional experience led to a single insight and that was that the real-estate industry needs to be served better. Better served in the form of the quality of professions, customer experience, intelligence, automation and everything else in between. This single insight led to the birth of Flow (Realty) which collaborates with young and high-intent real-estate brands aka developers and helps them with their entire product lifecycle, marketing strategies, ultimately leading them to better sales and high cash flow.
RE(Marketing)Evolution - Then And Now
Given a collective founding experience of over 26 years working for some of the most reputed real-estate brands in India, Flow (Realty) had already seen more than most of the other mandate businesses.
As per Vyoma, the biggest impact on real-estate marketing strategies has been the evolution of digital space. Today, real-estate communications are more about aspirations, hopes and lifestyles than mere renders with price and discount offers.
The 2 crore marketing mix
As a standard template, Flow (Realty) today allocates almost 50% of their marketing budget to digital. Out of the remaining 50%, one half goes to print and the other half is deployed in on-site experiences.
The mix within digital itself depends on the stage of the project and the dynamics of the situation. Facebook usually gets half of the budget for new launches which later on moves on completely to Google.
The secret sauce
Vyoma stated openly that their approach is a mix of intuition, science and experience.
In her opinion, a healthy cash flow cycle relies heavily on the presence of all elements. And this is where Flow (Realty) does the best. They understand what the developers want to sell and what the buyer wants to purchase. And they constantly add to this knowledge base by playing an exhaustive role between all stakeholders. Building an understanding of the product, curation of the design, streamlining communication with the channel partners, all these steps help them play a huge role in being able to sell dreams as opposed to just buildings.
The ever-elusive Cost Of Acquisition
Vyoma was quick to add here that CAC as a calculation changes between developers as much as dialect changes between cities. Having said that, the basic thumb rule is mostly based on the expenses made to reach closure of a sale. Flow (Realty) usually mandates 2-2.5% for marketing and 1-1.5% for brokerage. Within marketing, the splits remain the same as described earlier. She was quick to add that although all mediums still have their charm, spending more on digital usually results in much better CAC when compared with traditional mediums like outdoors.
Top 3 Metrics
On an average, Flow (Realty) tracks anywhere between 20-25 metrics for each project which includes the usual suspects such as CPL, lead run rate and so on. However, their focus is slightly heavy on getting the funnel right. And they do this through the concept of green bucketing which is essentially tracking if they are reaching a threshold number of qualified leads through the campaigns or not. If the magic numbers settle between 30-35%, that means they got 90% of the funnel right.
The rise of virtual site-visits
COVID pushed the entire real-estate into virtual and that was true for Flow (Realty) as well. When physical site-visits were essentially banned, they quickly moved to pre-recorded video tours to drive property buying decisions. And for a long time, it proved to be really productive. In fact, Flow (Realty) saw close to 200 paid reservations directly from virtual visits. However, now that normalcy has returned, VR has lost a bit of its initial enthusiasm. After all, buying a real-estate product is much more of a touch-and-feel and emotional decision than may be other commodities.
Artificial Intelligence - Real or not?
Right off the bat, she added that artificial intelligence or AI as it's popularly called, has a significant future in real-estate. Its impact on sales and marketing is already visible where algorithms are driving targeting more efficiently than humans ever did. And it doesn't stop there. AI is impacting soil testing, construction material-based decision making and quality protocols as well.
Flow(ing) With The Channel Partners
Without an iota of hesitation, she said that channel partners are an inseparable part of the ecosystem and Flow (Realty) puts in a lot of effort in building relationships with the best ones. They drive a good chunk of the sales across different markets. The average easily lies between 45%-70% for the major real-estate markets in India.
Broker or NoBroker?
She felt that though NoBroker started with the penetration strategy of eliminating brokers, they have now pivoted smartly towards solving for the secondary market. It's been a learning phase for them and they have done some amazing work along the way. The question is not about Broker or NoBroker but how to generate more value for the end customer. And every startup is finding its own way towards that goal!
Listen to the full episode here