23rd July, 2022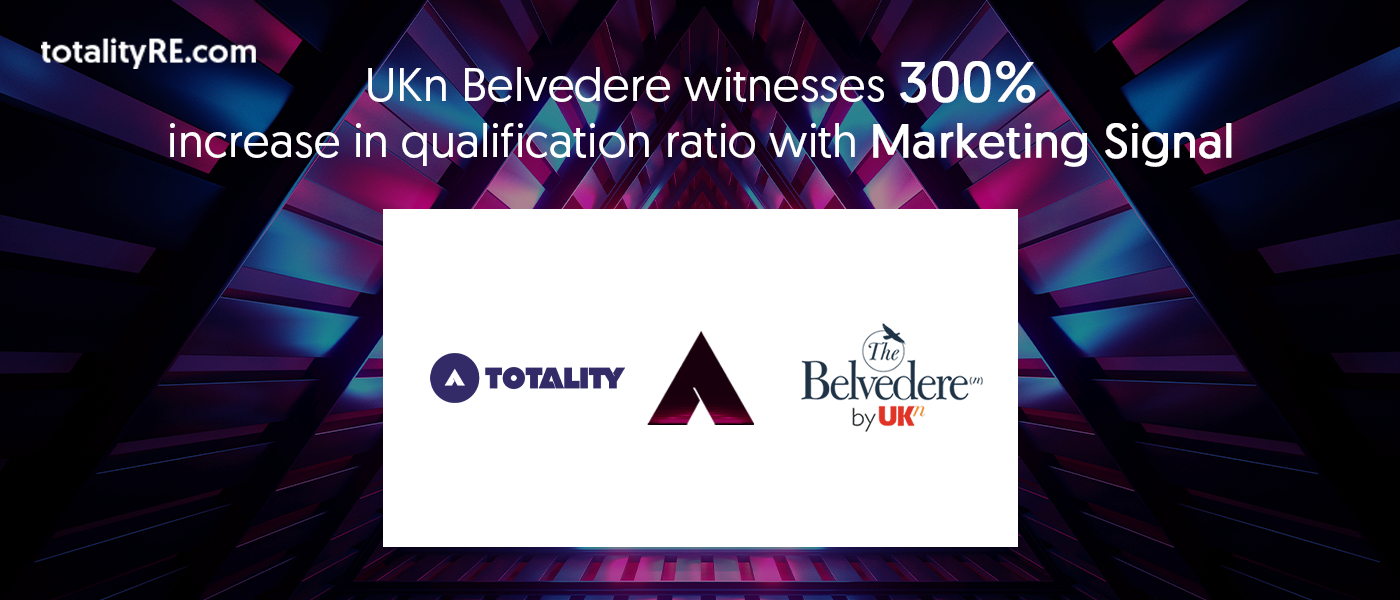 Inspired by a philosophy of dynamic forms and strong expressiveness, UKn creates properties that are monumental yet grounded in an understanding of human contexts and deep engagement with contemporary materials and techniques. For the past decade, UKn has created commercial, retail, residential and hotel buildings that are aesthetically uplifting as well as supremely functional.
Challenges
For their project, Belvedere, one of the most significant problems that the developer faced was qualified lead generation from digital marketing. Since the project was in North Bengaluru, one of the most crowded markets currently, they were basically competing for digital reachout across platforms with some really prominent market participants.
This was resulting in a super low site-visit turnout and constantly increasing customer acquisition cost. In spite of having everything in place, right from a great digital marketing consultant, a great mandate partner, the right campaign ideation, perfect communication to a lofty budget, the output was super unsatisfactory.
Turning Point
In January 2022, UKn along with their mandate partners onboarded Totality as the technology partner. As a part of the collaboration, they started using Totality Engine and Marketing Signal for their sales and marketing operations.
Totality Engine, an AI-led CRM is built to optimize the lead journey, interactions and personalizing the customer experience from the moment when they express an inquiry. While Marketing Signal supports the marketing and mandate partners by providing direct actionable insights towards automated and manual optimization of digital marketing efforts.
In just over a month, their qualification shot up from 15% to over 40% automatically while the downstream funnel started blowing up proportionately. Marketing Signal's ability to trigger both FB and Google AI to real-time optimize the targeting for higher conversions was the game changer here.
With increasing confidence, UKn was able to raise their marketing spends by 4X in just over a month. Their campaigns started throwing spectacular outputs as they saw more than 45 bookings and 550+ site-visits in a very short period of time.
Using the insights from Marketing Signal, their marketing consultants were able to come up with even more impactful campaign ideations and communications.
Results
Powered by Totality Engine and Marketing Signal, customer acquisition cost for the Belvedere project was brought down to less than 1.5%. Qualifications reached over 40% which is a never-seen-before figure across all UKn projects and campaigns. Digital marketing itself gave them 45+ bookings and over 550+ site-visits and is still going strong.